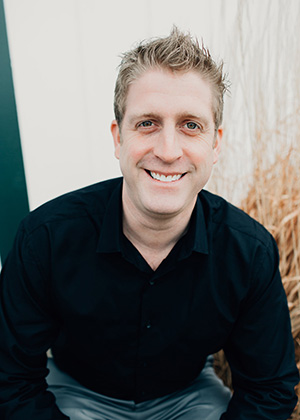 Dr. Carey joined the River's Edge Dental family in 2008. He brings excellence in comprehensive, cosmetic, and implant dentistry, with an expansive background of continuing education at some of the most prestigious postgraduate continuums across the nation.
Dr. Carey loves going to work every day knowing that he can help people achieve the smile of their dreams and a healthy smile for life. It's even more encouraging knowing that the skills he developed during his formal and continuing education allow him to deliver the highest quality care in a compassionate manner. It is his ultimate goal to provide patients with a better dental experience than they have ever had before.
Dr. Carey's interest in dentistry came from his father, a fantastic dentist and overall wonderful person. Growing up, Dr. Carey learned a lot about dentistry and how to treat people the right way by watching how his father treated people. Dr. Carey will always consider his father to be one of his great mentors.
Dr. Carey completed his undergraduate Studies at the University of Notre Dame with majors in Pre-Professional Studies and Psychology, graduating Magna Cum Laude. A graduate of the University of Minnesota School of Dentistry, Dr. Carey has continued his postgraduate education with a special focus in the areas of cosmetic dentistry, endodontics, orthodontics, cosmetic bonding, and implants. He is one of the youngest participants in the nation to attend the University of Minnesota Postgraduate Continuum in Esthetic Dentistry, a rigorous one-hundred-hour course that focuses on all aspects of cosmetic dentistry.
Along with Dr. Jessica, he is also attending courses at the extremely prestigious Las Vegas Institute (LVI) in Nevada. Dr. Carey has also earned certifications in Lumineers® and Invisalign®, as well as completed a rigorous one-year continuum at the highly regarded South Beach Dental Institute's implant seminar held in Boston. Through this extensive training, Dr. Carey has learned the most advanced techniques in implant placement and surgery.
Being at the leading edge of what modern dentistry has to offer is of the highest priority to Dr. Carey. He is committed to offering his patients the most cutting-edge technology and the newest and best techniques that dentistry has to offer. He is a firm believer that dedication to only the very best in continuing education can help him achieve his pursuit of excellence in care for his patients.
Dr. Carey has set extremely high expectations for himself with regard to the treatment of his patients. His tireless pursuit of perfection through many rigorous postgraduate continuums is evident in the high quality of work seen in the smiles of his patients. He has a strong interest in all areas of comprehensive restorative dentistry and a special interest in cosmetic dentistry.
Dr. Carey recently spent extensive time on a mission trip to the Dominican Republic where he was part of a team of highly trained implant dentists who provided surgical procedures for underprivileged people of the Dominican Republic. Some of the procedures included bone grafting, sinus lifts, extractions, and the placement of dental implants. He looks forward to the day he can return to help more people in need.
Closer to home, Dr. Carey participates in Team Smile, an organization that teams up Major League Baseball and the Minnesota Twins with a small group of dental professionals to provide dental care to inner-city children in need.
Dr. Carey and his wife Dr. Jessica have three children, Ryder, Camdyn, and Brady. He loves spending time with his family, finding joy in each moment they are together. Dr. Carey's hobbies include golfing, traveling, and watching all sports. During the fall months, you will find him cheering hard for his Fighting Irish of Notre Dame in football, though his favorite sport is baseball. He was lucky enough to play in high school and through college and in the amateurs leagues with the Hastings Hawks and Miesville Mudhens for many years. He is a huge fan of the Minnesota Twins.
Memberships and Accreditations
Dakota County Dental Society
Lumineers certified
Invisalign certified
Las Vegas Institute (LVI) participant
University of Minnesota's Postgraduate Program in Advanced Esthetic Dentistry graduate
South Beach Dental Institute Dental implant seminars graduate
Spear Study Club Active Member