Forget the old fashioned, bad experiences at the dental office. We provide a truly better experience. From the time you walk in the door to the moment you leave, you'll know that you have come upon a better dental office.
Our team is exceptional in so many ways. It is comprised of individuals who are exceptionally talented, sincerely compassionate, and who go out of their way to create a better dental experience. Our team loves our patients and our practice, and it shows in the level of care they provide and the pride that they take in serving our wonderful patients.
---

Patient Service Coordinators | Hygienists | Assistants
---
Patient Service Coordinators
---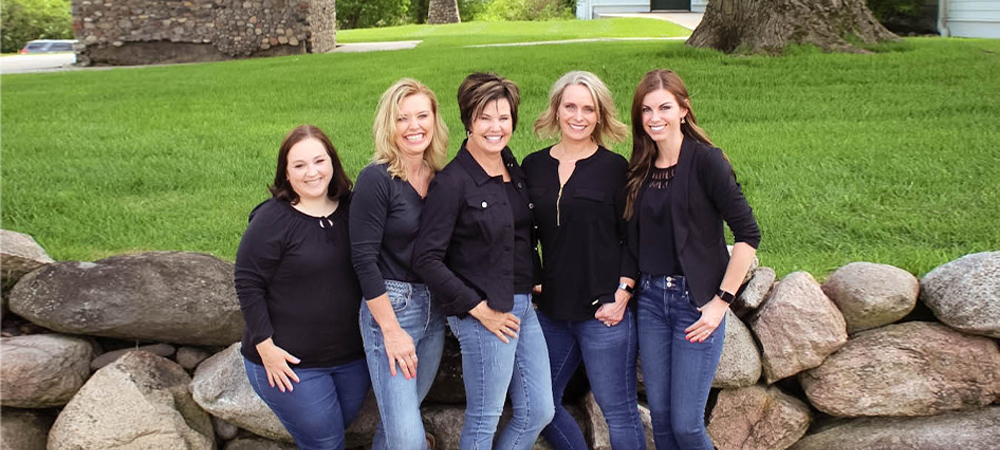 ---
Jodi
Patient Care Coordinator
Jodi greets our patients with a smile, discusses treatment plans, helps explain insurance plans, provides financial arrangements, and most importantly, ALWAYS makes patients feel at home. Her years of experience as a dental hygienist make her particularly good at helping patients understand the importance of dental health. For Jodi, seeing patients happy with their results is particularly satisfying.
Jodi has been married for 28 years to her husband, Randy. Their dog Bella is their four-legged baby! Jodi and Randy enjoy traveling, spending time with friends and family, and taking long walks and bike rides.
---
Brenda R.
Office Manager
Brenda's astute management of our office allows our doctors to focus on what's truly important—our patients! As our director of operations, she makes sure everything runs smoothly and is capable of jumping into any role within the office whenever there is immediate need. She loves getting to know our patients on a personal level and watching as their families grow.
Brenda and her husband Howard have a blended family consisting of two kids, four stepchildren, 13 grandchildren, three great grandchildren, six dogs, and five cats! She finds great enjoyment in singing in the church choir.
---
Brenda M.
Treatment Coordinator
Brenda welcomes patients into the practice, explains their treatment options and suggested plans, and helps them with creative payment options to make ideal oral health attainable. She excels at helping people understand how important dental health is and how our treatments can greatly enhance their oral and overall health.
Brenda and her husband Greg have two daughters Kelsey and Ali and a dog named Dakota. She loves to travel and enjoys dinner with friends!
---
Hygienists
Our excellent team of dental hygienists works hard to develop relationships with our patients while evaluating their oral health for periodontal disease and decay, educating them on how to maintain optimal oral health, and encouraging them to develop good nutrition.
---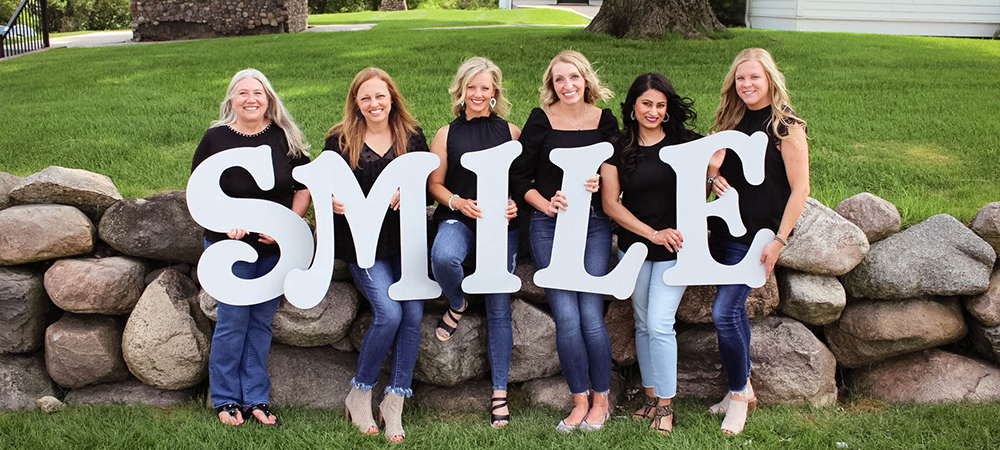 ---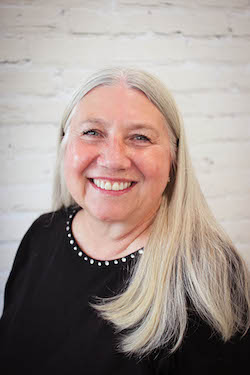 Vicki
Vicki began her career in dental hygiene in 1997, and ten years later, joined the River's Edge team. She loves interacting with her patients and helping them to maintain dental and overall health. Her positive attitude and attention to detail make her a great asset to our team!
Vicki has two children and four grandchildren with whom she loves spending as much time as possible. Her other interests include reading, sewing, gardening, doing home improvement projects, and bike riding.
---
Melony
Melony graduated from the University of Minnesota in 2009 and has worked as a dental assistant, as well as a dental hygienist. Since joining our team in 2015, she has enjoyed meeting so many new people and educating them on maintaining oral health. She loves all aspects of her job, from her patients to her coworkers and everything in between.
Melony and her husband Jay live in Apple Valley with their Westie, Copper. When she is not at work, Melony loves spending time outdoors running, walking Copper, or just relaxing. She also enjoys home projects, arts and crafts, shopping, and being with friends and family.
---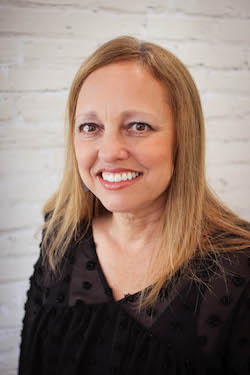 Dawn
Dawn earned her Associate of Science degree at Normandale College in 1988 and joined our staff in 1998. Nearly 30 years later, she still loves her job as much as she did her very first day. Dawn likes helping people feel comfortable in a setting that isn't always a fun place to be. She's great at building relationships and making patients feel at home.
Dawn is married and has two daughters. Her free time is spent camping, boating, crafting, and going to dance competitions.
---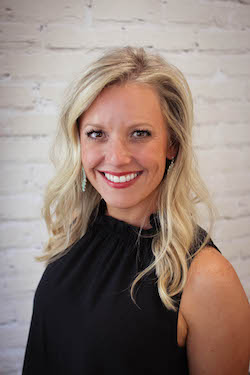 Amy
Amy's Bachelor of Science in Dental Hygiene was awarded from Minnesota State University of Mankato in 1999. She's been with River's Edge for more than 15 years now and truly enjoys the friendships she's made. Her favorite part of her job is working one-on-one with patients to helping them strategize the best way to keep their teeth healthy.
In her spare time, Amy runs races (5ks, obstacle courses, trails, you name it!) with her husband of 15 years, Todd. They also have two children, Griffin and Autumn. They love to spend time being active with each other, volunteering at church or the kids' schools, and relaxing together at the family cabin in Cross Lake with their dog Pippie!
---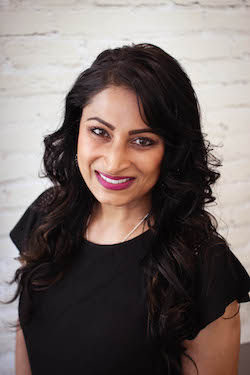 Shelly
Shelly began her career as a dental assistant in 1996 and earned her Bachelor's in Dental Hygiene from the University of Minnesota in 2002. Along with the treatments provided by our doctors, Shelly's patient care is always done to the highest of standards. She hopes to be an inspiration to her patients to have good home care and continue in their journey to ideal oral health.
Shelly is very invested in the community. She currently holds a position on the Dakota County Oral Health Task Force Board, which strives to bring the importance of dental health and access to care for all Dakota County residents. In addition, she is about to complete her Master's in Community Health with the hope to expand even further the importance of the consequences related to poor oral health and aid in decreasing oral disease.
---
Assistants
Our dental assistants are all licensed and certified in helping Drs. Carey and Jessica with patient care. Whether they are assisting with procedures such as fillings, crowns, bridges, or extractions our assistants are here to make your dental experience as comfortable and positive as possible.
---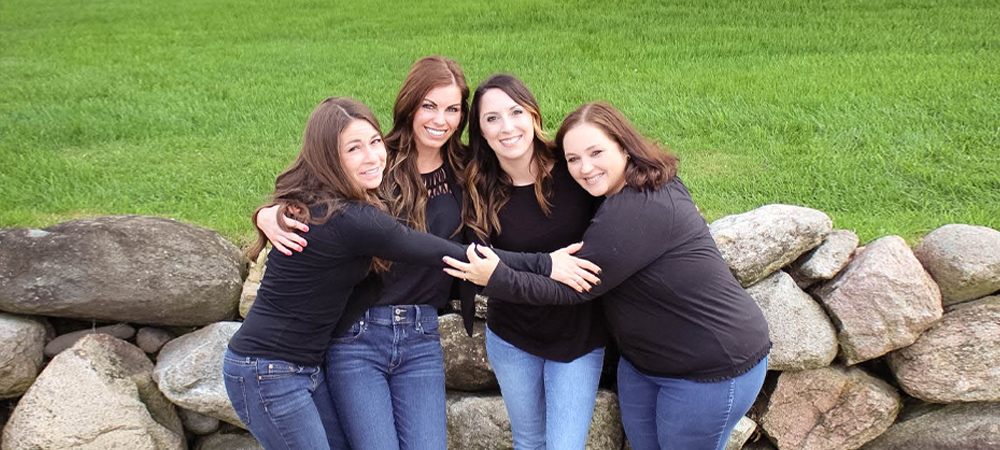 ---
Krystal
Krystal joined River's Edge Dental Clinic in 2002. She excels at being able to make people smile and finds it very rewarding to improve their lives by eliminating dental problems. She loves coming to work every day to the River's Edge family!
Krystal and her husband Justin have two children, Alex and Sophia, and are expecting a baby boy in June 2017. Their very spoiled white lab named Willow is a great part of the family as well. In their spare time, Krystal and her family enjoy long walks, going on bike rides, swimming, picnics, going to the park, throwing the ball around, and mountain biking at Lebanon Hills. In the summer, they also enjoy big campfires with tons of s'mores.
---
Trisha
Trisha has been a part of our team since 1994. In addition to assisting, she also manages accounts, submits insurance, and processes claims. While she wears many hats in the office, she approaches each task with fun, professionalism, and a sense of teamwork.
Trisha was born and raised in Farmington. She and her husband Mike have two children, Drew and Amber, as well as the family dogs. As a family, they love camping, fishing, and the outdoors. Hockey is also high on her list. She enjoyed watching her son play for many years and LOVES the Minnesota Wild!
---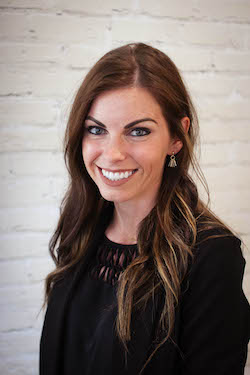 Jayme
We welcomed Jayme to our office in 2011. Working here brings her so much joy, whether she's watching patients who are proud of their new smiles or seeing that she's made a difference in the life of just one individual. Her fun and bubbly personality brings our staff and patients joy as well!
Jayme is married to her high school sweetheart! They have one son and are expecting a baby girl in May 2017. Jayme is also obsessed with her dog, Peety! In the summer, Jayme and her husband play on a softball team. She looks forward to enjoying her new family of five!
---